Macquarie Schoolhouse Plaques
As with many historic buildings, the Schoolhouse is home to many plaques, to both commemorate the building itself and also remember the people involved in its history. They are a reminder of the wonderful history attached to this building.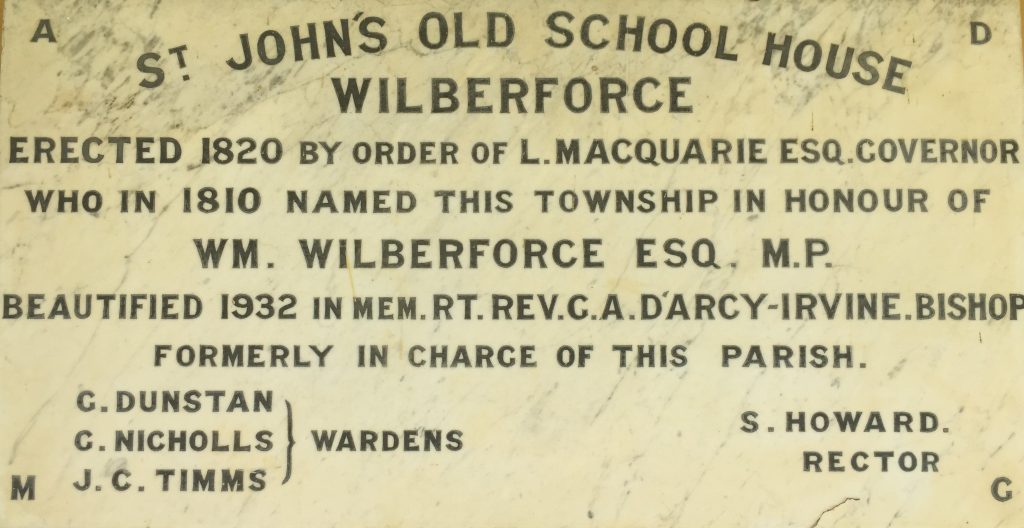 The first plaque (above) details the building date of the Schoolhouse as well as the naming of Wilberforce. It also acknowledges the work undertaken in 1932 by the church.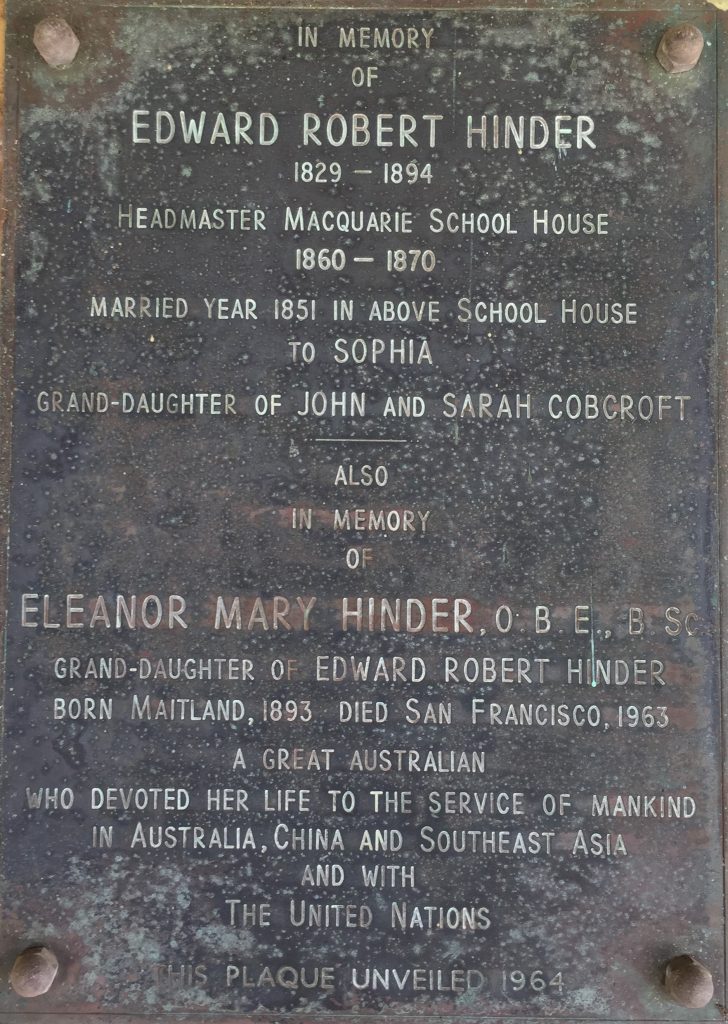 The second plaque placed on the building is in memory of Edward Robert Hinder, the third schoolmaster. It gives details on his life, especially relating to the Schoolhouse. It also acknowledges his granddaughter, Eleanor Mary Hinder. This plaque was placed in 1964.
The third plaque (below) was unveiled at the 150th Anniversary of the Schoolhouse in 1970. It lists all schoolmasters and their years of service.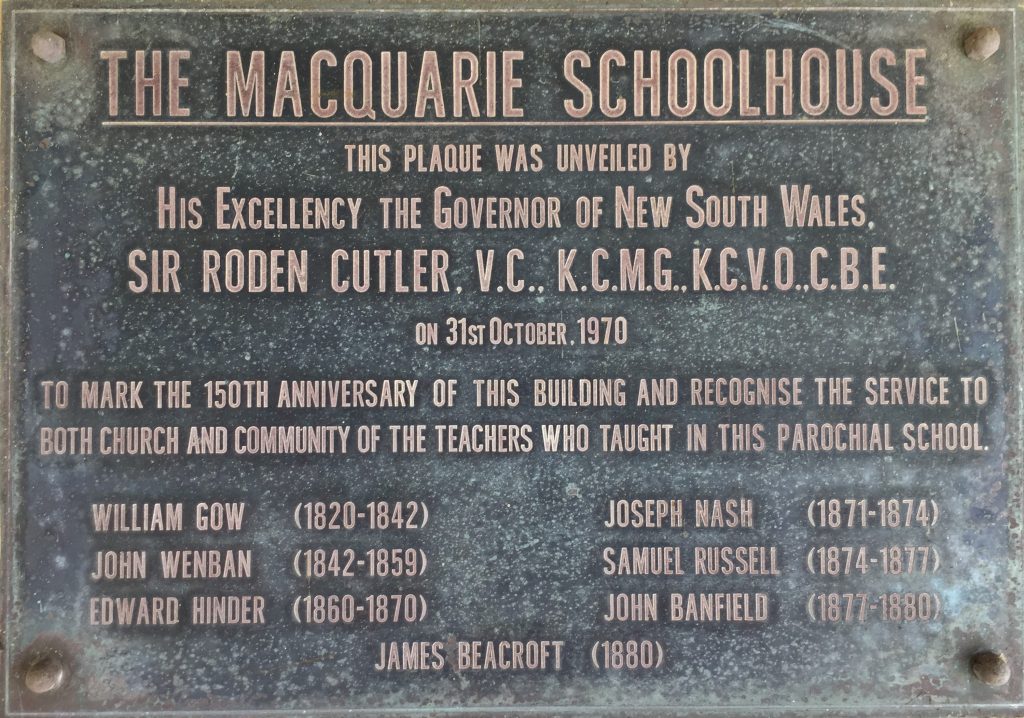 The final plaque acknowledges the restoration project that took place in 2000.